How to Protect Your Company From the Cost of a Bad Hire.
How Much Can A Bad Hire Cost Your Company?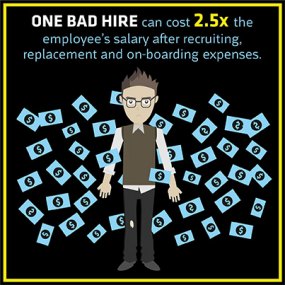 Why do organisations hire poorly?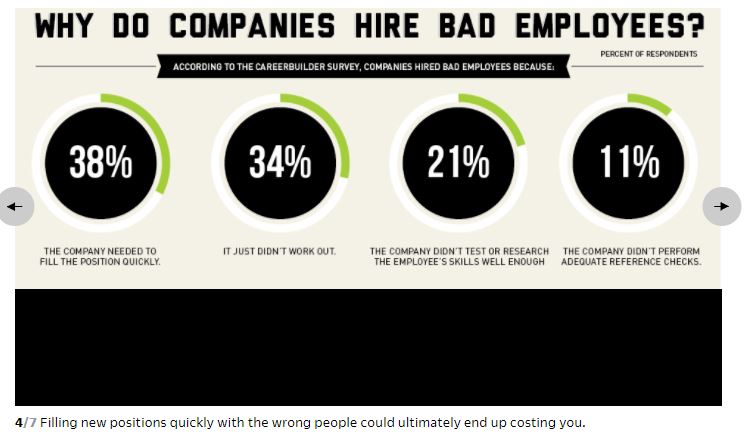 Luckily, bad hires and the heavy financial burden associated with them can be prevented before they occur.
You can:
Identify the characteristics of a bad hire BEFORE it happens.
Delve into their background like an official vetting company does and reduce negligent hiring risks.
Implement a fast, secure, confidential background screening service to save you time, money, disruptions while at the same time, confirm or increase your organisation's safety and security compliance and processes.
Whether you are part of small family business, a fast growing company, non profit or a large government department doing basic fit & proper checks, you can adjust the way you do your pre-employment screening.
Conclusion: Contact us today on 02-6171-4171 to fortify your personnel security practices.
Source: https://www.fastcompany.com/3028628/infographic-how-much-a-bad-hire-will-actually-cost-you#2
Other articles that maybe of interest:
Pushback: We don't require your background vetting service: Click here: